Appointment scheduling stands as a cornerstone of successful supply chain management. It is integral to maintaining seamless flow control in and out of distribution centers (DCs) and implementing effective labor planning. In a detailed discussion, industry experts Brian Carlson from CornerstoneEdge and Tony Wayda from JBF Consulting explored this element of supply chain management, examining it through the lens of Warehouse Management System (WMS), Transportation Management System (TMS), and Yard Management System (YMS). You can find the full conversation or a comprehensive summary of the key insights below.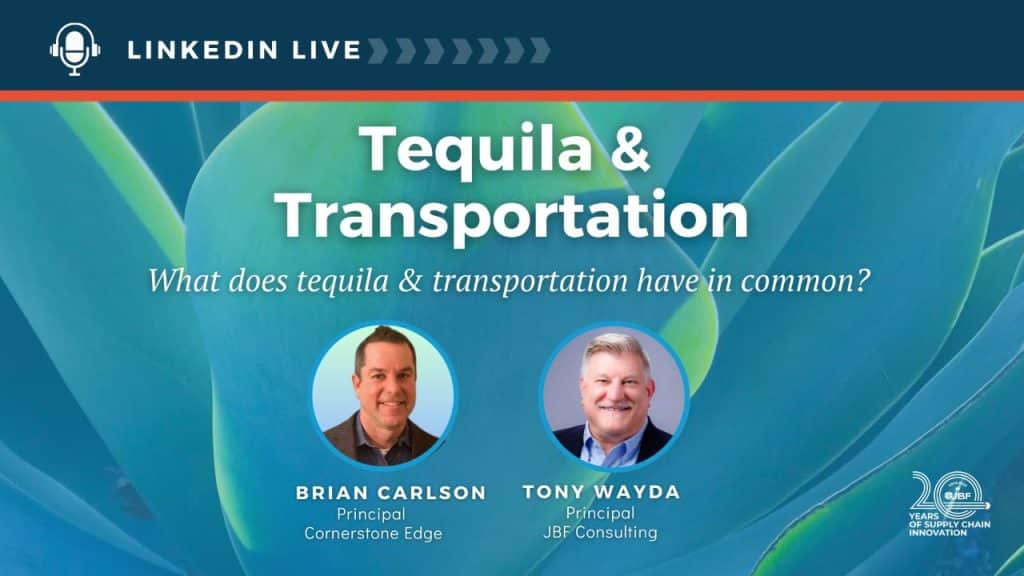 The Intricacies of Appointment Scheduling in Supply Chain Management
As we all know, appointment scheduling is a critical part of supply chain planning and is essential for labor planning and flow control in and out of the DC. While appointment scheduling can be done through a WMS, it's not always perfect. Some systems are able to execute inbound scheduling perfectly but are lacking when it comes to outbound, or vice versa. In fact, appointment scheduling is often handled externally, which means people rely on spreadsheets or other manual systems, leading to gaps in business requirements if you're just using a warehouse management system by itself.
A TMS seems to be a natural place for carriers to set appointments because it typically has more information about what is happening with carriers. However, most tier 1 WMS and YMS support appointment scheduling too, and a YMS includes some additional functionality. In fact, a YMS can help by filling in any gaps a WMS or TMS may have, but that also means more integrations, more chance of potential errors, added effort, and additional cost. And even then, a YMS may not even address all the missing gaps, so it can often feel like a middleman that doesn't pull its own weight.
Achieving Synchronization: The Importance of WMS, TMS, and YMS Integration
While it may seem like implementing and integrating a TMS and WMS from the same vendor would be the winning solution, even that can present issues. But that doesn't mean there isn't a solution, it just means a more strategic approach needs to be taken to determine what works best for your operation. And that starts with asking the right questions.
From the operational perspective, start with the basics and determine who within your operation drives/controls the appointment schedule and available time slots in a day. It's likely the distribution center (DC) personnel since they're the ones who plan the labor needed to load and unload and control the dock doors. But the challenge here is that inbound and outbound resources, even at a DC, may not always communicate effectively, which can significantly impact inventory flow. The operation needs to balance inbound flow vs. outbound flow to ensure efficient use of space and at the same time, they need to prioritize inbound inventory that is needed immediately to fulfill orders.
Simply put, a WMS thrives on deliveries that are timed perfectly and that won't require additional storage time, whereas a TMS is focused on moving items quickly and efficiently to reduce transportation costs. The goals are misaligned. So, if you were to have a WMS, TMS, and YMS, they need to be integrated, and all three need to be talking to each other. If you just have a TMS and a WMS then you would only need to integrate those two. But that doesn't mean all the right info is being communicated effectively, so there may still be gaps.
Balancing Live and Drop Appointments for Operational Efficiency
Drop appointments and live appointments are managed differently. Live loads need to be coordinated with the utmost accuracy to ensure there are available doors and labor to deal with the delivery. Yard drops are more flexible as no doors or labor are needed for the drop to complete. This is where having a strong connection between the YMS and the WMS or TMS can help, as the system will always know what has arrived, when, and where it is located in the yard.
Matching a carrier's inbound deliveries to outbound loads is the best strategy in coordinating inbound and outbound loads to better utilize the available carriers. But, this isn't a common practice. Most shippers that have repeatable inbound and outbound moves have a drop trailer program so all they need to do is ensure the outbound trailer is loaded before the carrier's delivery appointment.
Appointment scheduling is typically a very manual process for carriers. They are usually required to utilize a shipper's appointment portal to visualize available time slots and schedule an appointment. Synchronizing a live unload and load is much more difficult than utilizing a drop trailer program. Finding two adjacent slots is not always easy and we know that not arriving at a location exactly on time can have significant financial implications. One reason for this is that on-time is defined differently by varying clients and many will charge fines for delivering too early.
Choosing the Best System for Appointment Scheduling: WMS or TMS?
The best decision is typically based on which team, WMS or TMS, has a stronger voice rather than optimizing the best of both systems. Even working with one vendor that has both systems tends to still present problems as they have historically operated as separate teams with their own approach from their systems' perspective. One way to address this is to identify what the business requirements are and then determine which systems have the least amount of gaps to help resolve the issues upfront.
Business requirements are always a good focus point when determining what works best for your operation. Take stock of the business needs and your unique business requirements, do ample research into what systems resolve what gaps, and go from there. Choosing a WMS or TMS means really understanding every aspect of the business and determining the best fit, the systems out there are not one-size-fits-all, so it takes time and research to find the solution that will provide you with the efficiency and productivity you require.
If you're looking for guidance on what WMS or TMS to invest in, we can help! Check out our WMS Buyer's Guide, or download the TMS Buyer's Guide from JBF.
YOU DON'T HAVE TO DO IT ALONE. BOTH CORNERSTONE EDGE AND JBF CONSULTING HAVE THE EXPERTISE YOU NEED TO GET YOUR OPERATION RUNNING SMOOTHLY AND EFFECTIVELY.
About CornerstoneEdge
Cornerstone Edge is an all-in-one supply chain services partner that works with businesses to use their supply chain as a differentiator. We empower some of today's fastest-growing brands to take their supply chains to the next level by delivering strategy, enhancing productivity, and providing technical guidance. Founded in 2011, we're a company that's small enough to care, but strong enough to deliver. We're all about partnership. We believe in leveraging the knowledge of your team and marrying that with the expertise of our people to create innovative solutions to the challenges slowing down your supply chain. Customer relationships come first – we're vendor agnostic (we evaluated 80+ solutions over the past 10 years) and we get that repeat business is critical to our business and yours. Some say – commitment never looked so fierce. If you're looking for a supply chain partner who will stick with you through the growing pains and good times, Cornerstone Edge can help, reach out!
About JBF Consulting
Since 2003, we've been helping shippers of all sizes and across many industries select, implement and squeeze as much value as possible out of their logistics systems. We speak your language — not consultant-speak – and we get to know you. Our leadership team has over 70 years of logistics and TMS implementation experience. Because we operate in a niche — we're not all things to all people — our team members have a very specialized skill set: logistics operations experience + transportation technology + communication and problem-solving skills + a bunch of other cool stuff. If you're looking to transform transportation, increase visibility, and maximize ROI, JBF Consulting can help, reach out!